White rabbit trips
the only way out is in.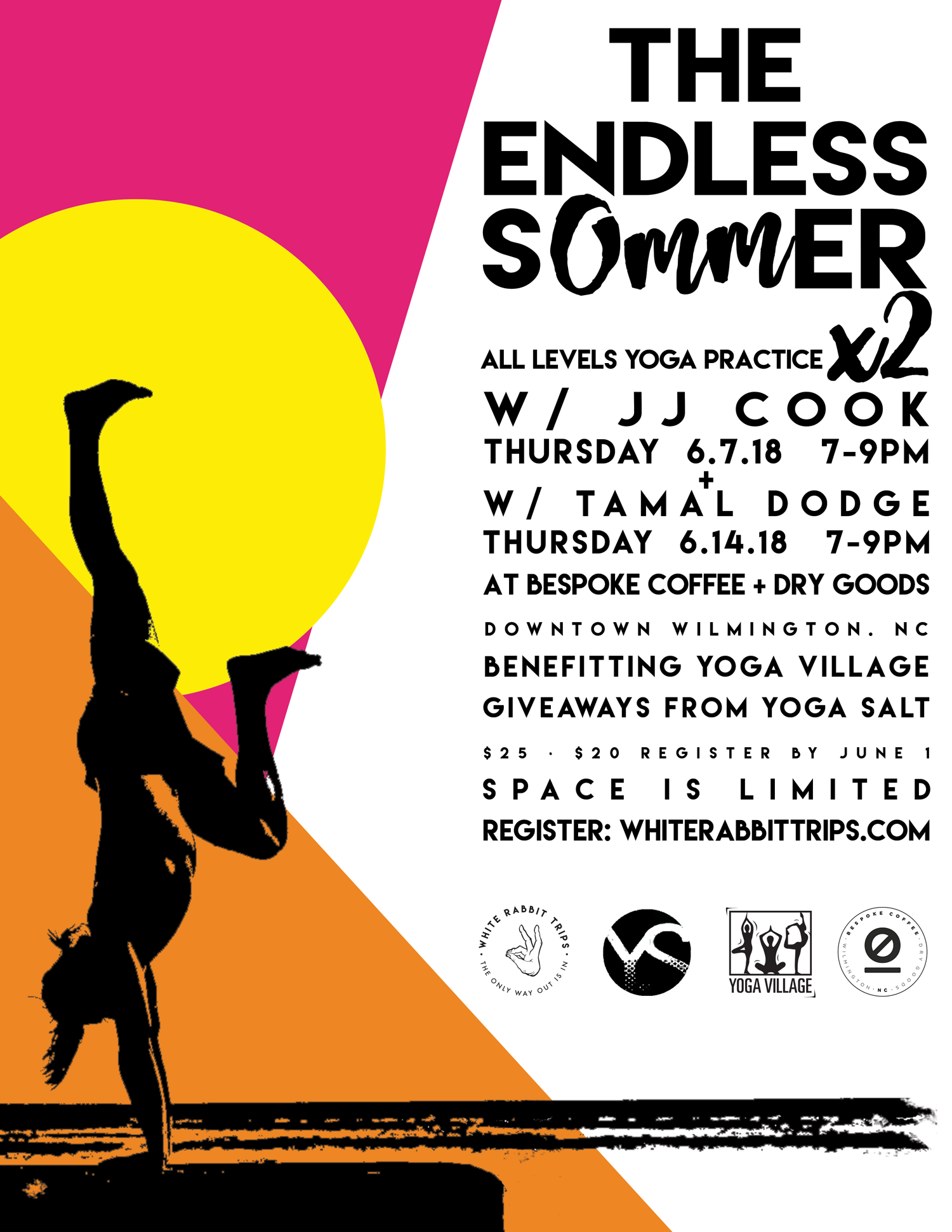 Costa Rica Yoga Trip
W/ Meghan + Ryan Tolhurst
Use Your Words
Journaling Group
• Wilmington •
W/ Jenny Yarborough
Like a Boss Series
• Wilmington •
Logan Thompson
he-ART Flow
Yoga + Painting Class
• Wilmington •
The Art of Zen
Grow Your Own Zen Garden + Meditation
• Raleigh •
W/ Anna Yarborough + Jenny Yarborough
White Rabbit Trips all started when a group of us Wilmington yogis stayed at a beach house one night to celebrate the full moon. When we arrived, we noticed the sign on the front deeming the name of the house White Rabbit. At the end of the night, the group of us gravitated towards the ocean to meditate overlooking the water + the moon. That got me thinking about the symbolism behind the White Rabbit + meditation. Of course, there's the fairy tale reference but no matter how we look at it, the White Rabbit is always in a hurry + in search of something. What we know through both the fictional character + through yoga + meditation is...the only way out is in. White Rabbit Trips events + retreats are all mindfully organized to illustrate that through introspection + meditation (or going down the rabbit hole of our minds), we can really begin to end the search for what + who we are + why we're all here. We hope you'll join us. Namaste.
WHO ARE YOU?
glad you asked...
MEET OUR FRIENDS.
THEY'RE PRETTY COOL...
Follow : @whiterabbittrips